About us
e-health labs is a company specialised in natural health solutions. We provide health information and various unique supplements that we are proud to market.

Product idea & concept
We work with top physicians around the world to deliver the best products.

Product manufacturing
We have strict standards for quality and purity of the products manufactured in our GMP-certified facilities.

Improving lives
Our products are used by hundreds of thousands of satisfied customers.
Great idea, Great quality
Despite all the progress made in research and medicine, most consumers are still subject to the old "prescribe first, ask questions later" treatment model that is being imposed on us.
In response, we have sought to create the world's highest quality natural health solutions and make them available to the people who need them most, directly from our website.
Since then, we have partnered with several doctors and medical experts to offer clients the best approaches to take charge of their health, naturally. Our team of about fifteen people (and constantly growing) is a model of growth and success thanks to the very strict objectives we impose on ourselves to satisfy our clients.
Over the past few years, we have sold our products to more than 100,000 satisfied customers, thanks to our multiple health guides and world-class dietary supplements.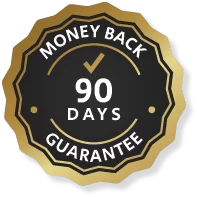 The e-health Labs 90-day guarantee
To prove to you that we are so confident that you will have positive results with our products, we offer an exclusive 90-day satisfaction guarantee. We understand that each individual has his or her own body and unique metabolism, and although we are very confident of the positive effects of our products, you have 90 days to test them and judge for yourself. If you are not satisfied, we will refund your purchase.
We are not only a brand… we are a family
We are not just there to sell you products, as many others do. The satisfaction of our customers is our top priority and we put all our energy into making sure that everyone can become a part of our family with confidence.
And because health doesn't stop with supplements, we regularly publish guides, articles and tips to support better overall health in the long term. A healthy lifestyle is the key to your physical and mental health.